Benno's Meating Place stocks a wide variety of premium meat and deli goods.
We also offer home delivery in Barwon Heads & Ocean Grove
Beef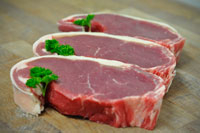 Sourced from local suppliers in the Geelong district our beef is hung for minimum of 10 days to begin breaking down the fibres leading to greater tenderness and flavour.
* We are able to hang beef on request for up to 3 weeks
Lamb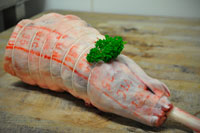 Our lamb is sourced through local suppliers using an experienced purchaser of lamb with an eye on quality & flavour. Lamb is also hung after being broken down for around a week.
Pork
Our pork is from Western Plains Pork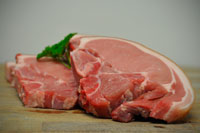 in Victoria and is broken down onsite.
Chicken
We use Bannockburn Free Range Chicken for whole birds and Laionica, chemical & hormone free for chicken pieces and pre-made meals
Smallgoods
All smallgoods are made out of Western Plains pork and smoked, cooked onsite.
Bacon & Ham (Sliced or whole)
Kabana
Chorizo
Kransky
Strasburg
Smoked Chicken
Hot dogs
Salami
Gluten Free Products
Benno's stocks a wide range of products that are gluten free including sausages and pre made meals